Insert the calculator into the page
After you dragged and dropped the Embed a Site widget, it should display a blank gray area with Enter Website Address button on the top left corner and resize handles all around.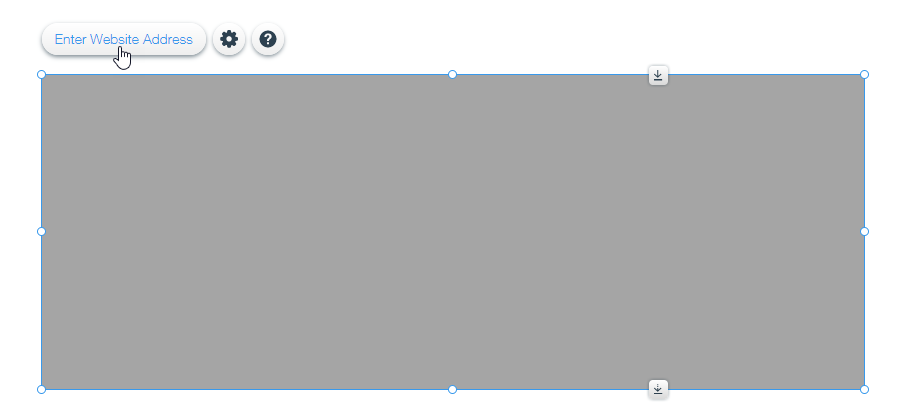 Click on the Enter Website Address button and it should open a side pane on the right.

Paste the calculator link you copied from the Publish to Cloud dialog of SpreadsheetConverter into the blue box where "HTTPS only…" is displayed.

Now press Update button and the preview of your calculator should be instantly shown.

In order to resize the calculator, please use the resize handles available on its edges. To expand your calculator further, you may also need to push the other sections below, please use the Stretch Handle as shown in the screenshot below.

Finally, click on the Publish button on the top right corner.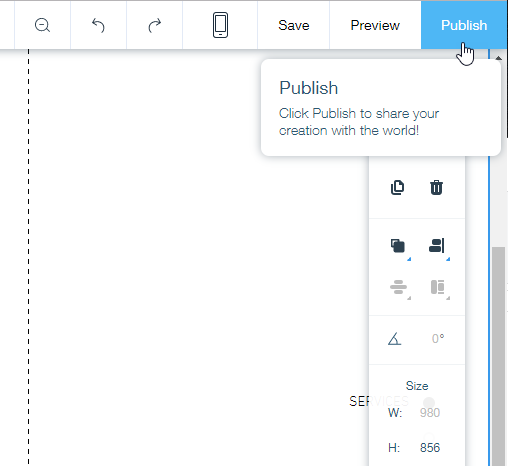 After you publish, you can click on the View Site link inside the Publish menu to view your page.